The Doe Fund, Ready Willing & Able
May 18, 2018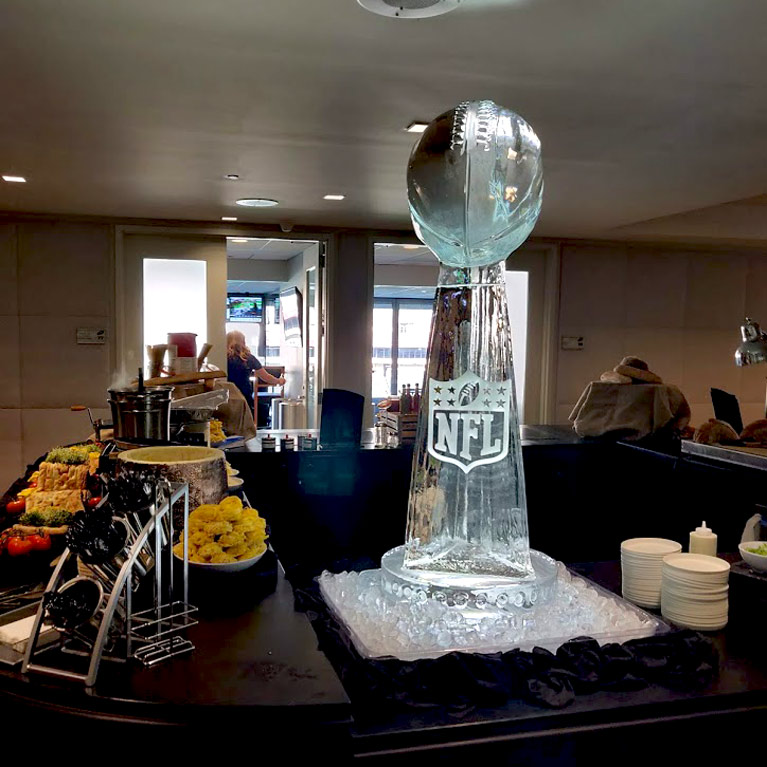 Flying with the Philadelphia Eagles
September 13, 2018
Please take the time to check out our new site. You will find hundreds of new gallery pictures as well as some familiar ones. As we processed through thousands of pictures to compile this collection, we came to understand that our ice is only a small component of what makes these environments dynamic. These events start with a vision long before our ice is installed. A special hat's off to all the event producers, décor companies, lighting and effects people, caterers and most of all, our customers. It truly takes a village to put on a successful event.
Don't forget to click on our new promotional video which highlights our operations facility as well as many of our daily production functions. Special thanks to Dave Williams and his crew at Cinemacake Filmmakers and Brian Toner of Eventions Productions for the lighting.
We also want to give a special thanks to Josh, Tiff and the whole crew at Knucklehead Productions in Conshohocken for putting this site together for us, they were amazing to work with!